INTEREST GROUPS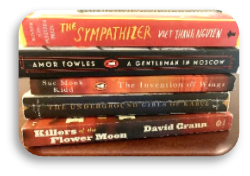 BOOK GROUP READING FOR SEPT-MAY 2021-2022
September 28th – The Four Winds by Kristin Hannah; discussion led by Linda Liebenstein
October 26th – Great Circle by Maggie Shipstead; discussion led by Marian Dunlap
November 16th – Born a Crime by Trevor Noah; discussion will be led by Judy Silverforb
Born a Crime is the story of a mischievous young boy who grows into a restless young
man as he struggles to find himself in a world where he was never supposed to exist. It
is also the story of that young man's relationship with his fearless, rebellious, and
fervently religious mother—his teammate, a woman determined to save her son from
the cycle of poverty, violence, and abuse that would ultimately threaten her own life.
December – no group
January 25th – Secret Daughter by Shilpi Somaya Gowda; discussion led by Randa Blanding
Explores powerfully and poignantly the emotional terrain of motherhood, loss, identity, and love through the experiences of two families—one Indian, one American—and the child that binds them together.
February 22nd – The Other Alcott by Elise Hooper; discussion led by Dorothy Wilson
Elise Hooper's debut novel conjures the fascinating, untold story of May Alcott—
Louisa's youngest sister and an artist in her own right.
March 22nd – The Holdout by Graham Moore; discussion led by Judy Silverforb
Fifteen-year-old Jessica Silver, heiress to a billion-dollar real estate fortune, vanishes on
her way home from school, and her teacher, Bobby Nock, a twenty-five-year-old African
American man, is the prime suspect. The subsequent trial taps straight into America's
most pressing preoccupations: race, class, sex, law enforcement, and the lurid sins of
the rich and famous.
April 26th – The Family Romanov by Candace Fleming; discussion led by Linda Liebenstein
Here is the tumultuous, heartrending, true story of the Romanov's—at once an
intimate portrait of Russia's last royal family and a gripping account of its undoing. Using
captivating photos and compelling first person accounts, award-winning author Candace
Fleming deftly maneuvers between the imperial family's extravagant lives and the plight
of Russia's poor masses.
May 24th – to be determined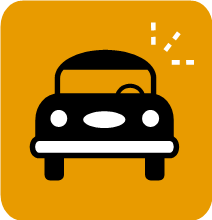 NORTHWEST DISCOVERIES GROUP IS NOT MEETING AT THIS TIME. Excursions that are sometimes off the beaten track. In addition to known Portland attractions such as the Art Museum and the Rose Garden, we have explored more eclectic interests, such as going behind the scenes with a judge or learning how to decorate a cake. Usually, a docent or instructor brings our subject to life; then we talk about our experiences over lunch.
LOCAL SCHOLARSHIP & SUPPORT FOR AAUW MISSION
Local Scholarship
The Tigard Area Branch raises funds and annually grants a scholarship to a student at Portland Community College.  Applicant must be a returning student at PCC who supports the AAUW Mission. Application is through the PCC Foundation.
To make a tax-deductible donation to this scholarship fund, make your check out to "PCC Foundation" and mail to Linda Talluto, 15596 SW Wintergreen St., Tigard, OR 97223.
Or contribute directly to the AAUW of Oregon Special Projects Fund for the Tigard Area PCC scholarship. Go to https://oregonspecialprojectsfund.org/.
Support for AAUW Mission 
Every gift to AAUW has an impact — but your dollars go furthest when they support funds critical to our mission. AAUW's strategic plan lays out a bold vision for the future. By giving to the AAUW Greatest Needs Fund or our strategic focus areas, you can make that vision a reality. A donation to the Greatest Needs Fund will help us expand our highly successful, community-based, mission-driven programs, such as Start Smart and Work Smart and the National Conference for College Women Student Leaders, conduct groundbreaking research, and launch innovative initiatives to help women and girls thrive.