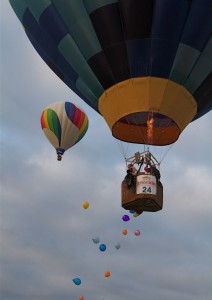 If you're interested in the company of dynamic and intelligent women, we have a wonderful group for you!  We are always interested in new people and ideas.   We serve all of Tigard, Tualatin, King City and Sherwood, as well as Beaverton, SW Portland, Newberg, McMinnville, and Wilsonville.  Most of our monthly general meetings are on Wednesday evening with four being during the day on Saturday. They feature interesting speakers and are free and always open to the public and to potential members. Smaller gatherings of interest groups occur throughout the month.
November 13, (Wednesday) 7:00 p.m.
Women Needing Support: Victims' Advocates
Tualatin Public Library
The American Association of University Women (AAUW) will host Emily Hyde, the Program Supervisor for the Multnomah County District Attorney's Office Victim Assistance Program. Emily will be giving a presentation to enable an understanding of the dynamics of domestic violence and trafficking.  She oversees a team of twenty-one devoted victim advocates, restitution clerks, and victim assistance specialists.  A native Oregonian, Emily has worked in the field of victim advocacy for over nineteen years.
She is a member of the Multnomah County Domestic Violence Fatality Review Team, Family Violence Coordinating Council, Domestic Violence Enhanced Response Team, and co-chairs the Multnomah County Sexual Assault Response Team.  Everyone who is concerned about violence toward women needs to hear this presentation.
This meeting is free and open to the public.
_______________________________________________________________________________________________
PROJECTS/FUNDRAISING
We actively support national AAUW programs by raising awareness of Public Policy Issues and by fundraising for AAUW Funds, which awards fellowships and grants.  Our branch also awards a scholarship to a woman who attends Portland Community College in preparation for a 4-year degree.  In December, we ensure that our donations make for a happy holiday for a family in need.
MEMBER SPECIAL INTEREST GROUPS
Our mission of advancement for women is a priority for our branch.  We offer fellowship, networking, and the opportunity to make lifelong friends.  Our interest groups include:
Book Discussion
Movie Group
NW Discoveries:  Excursions that are sometimes off the beaten track.  In addition to known Portland attractions such as the Art Museum and the Rose Garden, we have explored more eclectic interests, such as going behind the scenes with a judge or learning how to decorate a cake.  Usually, a docent or instructor brings our subject to life; then we talk about our experiences over lunch.
JOIN US
For more information about our branch and how to join contact:                                     Membership Vice President:
Linda Liebenstein  503-598-1833
Click here to download the membership application!