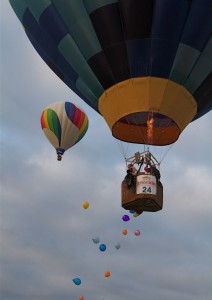 If you're interested in the company of dynamic and intelligent women, we have a wonderful group for you!  We are always interested in new people and ideas.   We serve all of Tigard, Tualatin, King City and Sherwood, as well as Beaverton, SW Portland, Newberg, McMinnville, and Wilsonville.  Most of our monthly general meetings are on Wednesday evening with four being during the day on Saturday. They feature interesting speakers and are free and always open to the public and to potential members. Smaller gatherings of interest groups occur throughout the month.
Clean Closets for College
We are currently having a FUNdraiser for Local Scholarships.  Arc of Washington County (Value Village) will be paying us about $.20 per pound for clothes and other items. Currently, we have collected about $600 worth of donations and are shooting for a goal of $1000. If you have contributions please call Linda Liebenstein, 503-686-5597 to arrange for a pick-up. Thanks to Claudia Gray and friends for recently filling up Linda's Ford.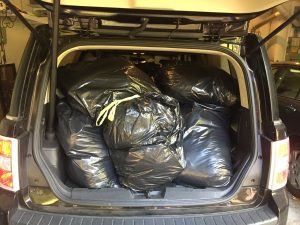 JOIN US FOR OUR NOVEMBER MEETING
Wednesday, November 14th
7 pm
Women Business Owners Panel
Tualatin Public Library Community Room
18878 SW Martinazzi Ave, Tualatin, OR 97062
Please join us and meet four local business owners who are making a difference at work, at home, and in their community.
Megan DeSalvo, Edge One Media, works in operations and marketing and is currently the Board Chair for the Tigard Chamber of Commerce.
Joan Edell, J&J CPAs, has been an owner in the business for over 25 years and is also active in our community.
Cheri Frederickson, The Transformative Leader is a professional coach for individuals and
businesses and also owns and runs a second business to share her passion for fitness and balance at all ages as a Nia instructor.
Sarah Streeter, Specialty Heating and Cooling, along with her husband, is another longtime Tigard business owner. Her 26 years in an industry dominated by men will bring an important
perspective.
The panel will discuss key issues for women business owners for 30 minutes and then open the
floor to your questions.
Click here for the press release.
---
PROJECTS/FUNDRAISING
We actively support national AAUW programs by raising awareness of Public Policy Issues and by fundraising for AAUW Funds, which awards fellowships and grants.  Our branch also awards a scholarship to a woman who attends Portland Community College in preparation for a 4-year degree.  In December, we ensure that our donations make for a happy holiday for a family in need.
MEMBER SPECIAL INTEREST GROUPS
Our mission of advancement for women is a priority for our branch.  We offer fellowship, networking, and the opportunity to make lifelong friends.  Our interest groups include:
Book Discussion
Lunch Bunch
NW Discoveries:  Excursions that are sometimes off the beaten track.  In addition to known Portland attractions such as the Art Museum and the Rose Garden, we have explored more eclectic interests, such as going behind the scenes with a judge or learning how to decorate a cake.  Usually, a docent or instructor brings our subject to life; then we talk about our experiences over lunch.
JOIN US
For more information about our branch and how to join contact:                                     Membership Vice President:
Linda Liebenstein  503-598-1833
Click here to download the membership application!